Metal Mulisha
Known for winning gold medals, breaking world records, and turning industry tradition upside down through the sport of freestyle motocross, pro riders Brian Deegan and Larry Linkogle launched Metal Mulisha Clothing in 1999.
What began as a group of friends riding dirt bikes in Metal Mulisha gear and competing to see who could do the best tricks has grown into one of the most recognized and respected brands in action sports. Metal Mulisha's winning form in freestyle competitions like the X Games has helped spread the brand's take-no-prisoners style and attitude to a growing audience around the world.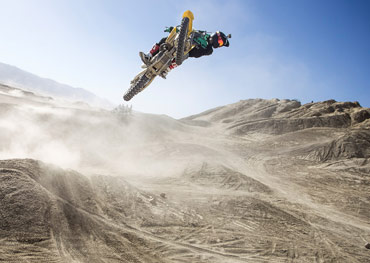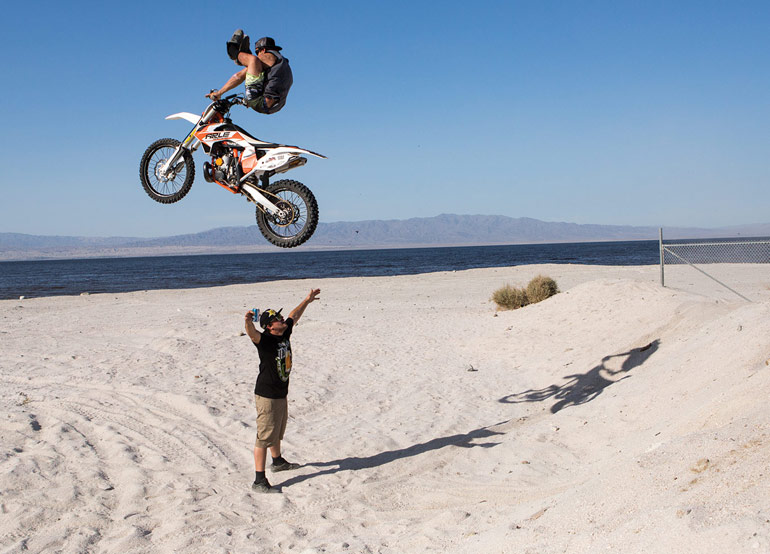 Metal Mulisha speaks the language of nonconformity with distinctive graphic tees, jerseys, boardshorts, fleece, tanks, denim and accessories. A regular name at events including the Red Bull X Fighters, Rock Star Mayhem Tour, and the Dew Tour, the Mulisha team boasts an A-list roster of well-known riders, including founder Brian Deegan, innovator of the "Mulisha Twist;" and highly decorated freestyle riders, Ronnie Faisst, Todd Potter and the late Jeremy Lusk.